Un nuevo champion llega a Heroes of the Storm junto con una nueva arena de combate.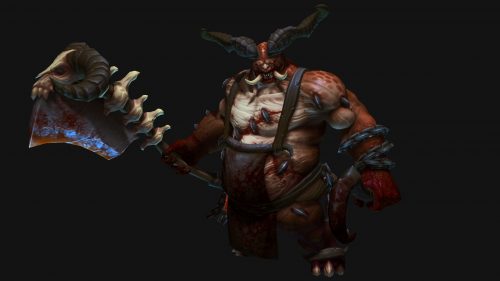 El nuevo champion viene de diablo y hoy podremos probarlo en los campos de batalla.
El carnicero es un asesino melee que se alimenta de sus víctimas. Cada minion y héroe que mata deja gotas de sangre que el carnicero recogerá, así aumentando su ataque básico en 1% por cada parte consumida (hasta un máximo de 25% de daño extra).
El stack será perdido cada vez que el carnicero muera por lo que mantenerte con vida a toda costa será tu prioridad con este champion.
El Carnicero puede ser usado desde hoy con el parche semanal de Heroes of the Storm además de un nuevo mapa basado en Diablo. El Battlefield of Eternity es un mapa de dos líneas donde dos seres inmortales se enfrentan entre ellos en la mitad de este. Cuando estos aparecen, cada equipo debe tratar de asistir a su aliado inmortal y el que gane ayudará a su equipo en la destrucción del equipo contrario, o sea que rediseñaron el mapa "Haunted Mines" y listo.
Acá está el video con las habilidades del nuevo campeón.